Meet the Doctor
Proudly Serving the Community for Over 20 Years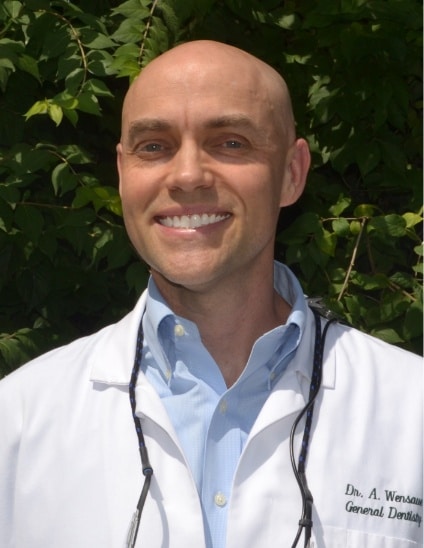 Anton Wensauer, DDS
General Dentist
Dr. Anton Wensauer was born and raised in a suburb of Philadelphia. He graduated with his baccalaureate degree from Rutgers University in New Jersey and continued his studies abroad. Following in his family's tradition, he studied and trained outside of Berlin, Germany, at the prestigious Poznan University of Medicine in Poland. Dr. Anton completed extensive advanced postgraduate training, spending two years in general practice residency at Miami Valley Hospital, Wright State University in Dayton, Ohio, and St. Elizabeth Hospital in Youngstown, Ohio. He completed his board certification examinations at The Ohio State University and University of Detroit Mercy. He holds numerous certificates and has expertise in cosmetic dentistry, orthodontics, prosthodontics, dental surgery, laser surgery, advanced pharmacology, intravenous moderate sedation, stomatology, TMJ disorders, sleep medicine, and dental appliances.
Dr. Anton is an expert and trained general dentist in Cincinnati, Ohio. He enjoys donating some of his time to dental outreach programs in communities throughout Ohio, such as dental care to special needs athletes at the annual Special Olympics held in Girard, Ohio. He and his fiancée enjoy bike riding, travel, and playing with their two adorable Pomeranian dogs.
Dr. Anton is a distinguished board-certified delegate of the Ohio Dental Association and the American Dental Association.